CAMP5 CAPACITY COUNTER
COVID-19 CONTROL MEASURES
1UTAMA
PARADIGM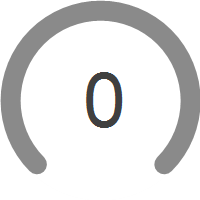 ECO CITY
UTROPOLIS
JUMPA
To ensure our facilities remain Covid-19 free we are limiting the capacity of each Camp5 outlet. These capacity limits are determined by the size of each outlet. With over 8000sqm combined - if we all spread around, no one should miss out.
The number displays the count of climbers, the color gauges illustrate how full the outlet is. When a facility reaches its limit, climbers will be required to queue and wait for someone to check-out before others can check-in. Strictly no reservations.
WHAT CAN YOU DO?
CHECK-OUT WHEN YOU LEAVE!
If you do not check-out then you prevent another climber from checking-in. Please make sure to present your access card to the counter staff when you exit. In case you forget, be sure to give the outlet a call and let them know.
SPREAD OUT
Once in the facility, kindly spread out and maintain social distancing. Keep at least 1 Anchor or 1 Boulder Zone apart from other climbers on the wall. Avoid gathering in groups no larger than 10 people.
USE OFF-PEAK TIMES
Off-peak times can differ between outlets, so check the live counters regularly and go where there is less crowd. Before 5pm on weekdays are typically quieter times. Also check https://booking.camp5.com to see how many programs are booked on the day.
KEEP IT SHORT & SWEET
We know climbing is as much about socialising as it is about sending routes. Please do try to keep your sessions short. Especially if the facility is getting close to its limit. If we all apply a self-imposed 2 hour limit this will help ensure everyone gets to climb.
Provided we all do our part to be considerate of our fellow climbers, these limits should not restrict anyone's opportunity to enjoy the same amount of climbing they did before the Covid came along. Let's all do our part to ensure we can get our climbing fix.
We apologise for any inconvenience caused and thank you for your consideration.